I went into town last week (I picked one of the more overcast days it seems). And thought it might be interesting to catch a couple pix of the FEC building in St. Augustine.
I have an appointment for a Cardiac Stress Test in Jax (Jacksonville) next week and if the weather and "(
EDITED FOR CONTENT
), I'll take some pix of Bowden Yard on my way out of there.
So here are a couple pix of:
FEC Flagler Division HQ
One Malaga Street
St. Augustine FL. 32084
From the ABC Liquor Store parking lot across the San Sebastion River.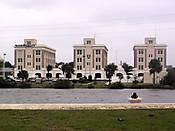 From the Shell Station parking lot across Malaga Street.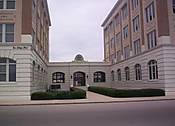 The Entryway to the FEC.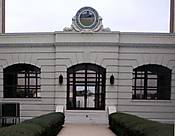 Scoot
the "Printer"[/i]
Head Robber Baron of the Cache & Carrie RR
*everything I own fell off a train*