I am surprised no one has posted this yet.
TORONTO — The Ontario government has awarded a contract to modernize and transform the GO rail network and bring frequent, two-way, all-day service to the Greater Golden Horseshoe. The investment will generate thousands of new jobs and create economic opportunities across the region. The project will include adding over 200 kilometres of new track and electrifying over 600 kilometres of track. A new electric train fleet will also be introduced that could reach speeds of 140 kilometres per hour between stations.
The full news release from the province is here.
Or if you prefer a quick illustration: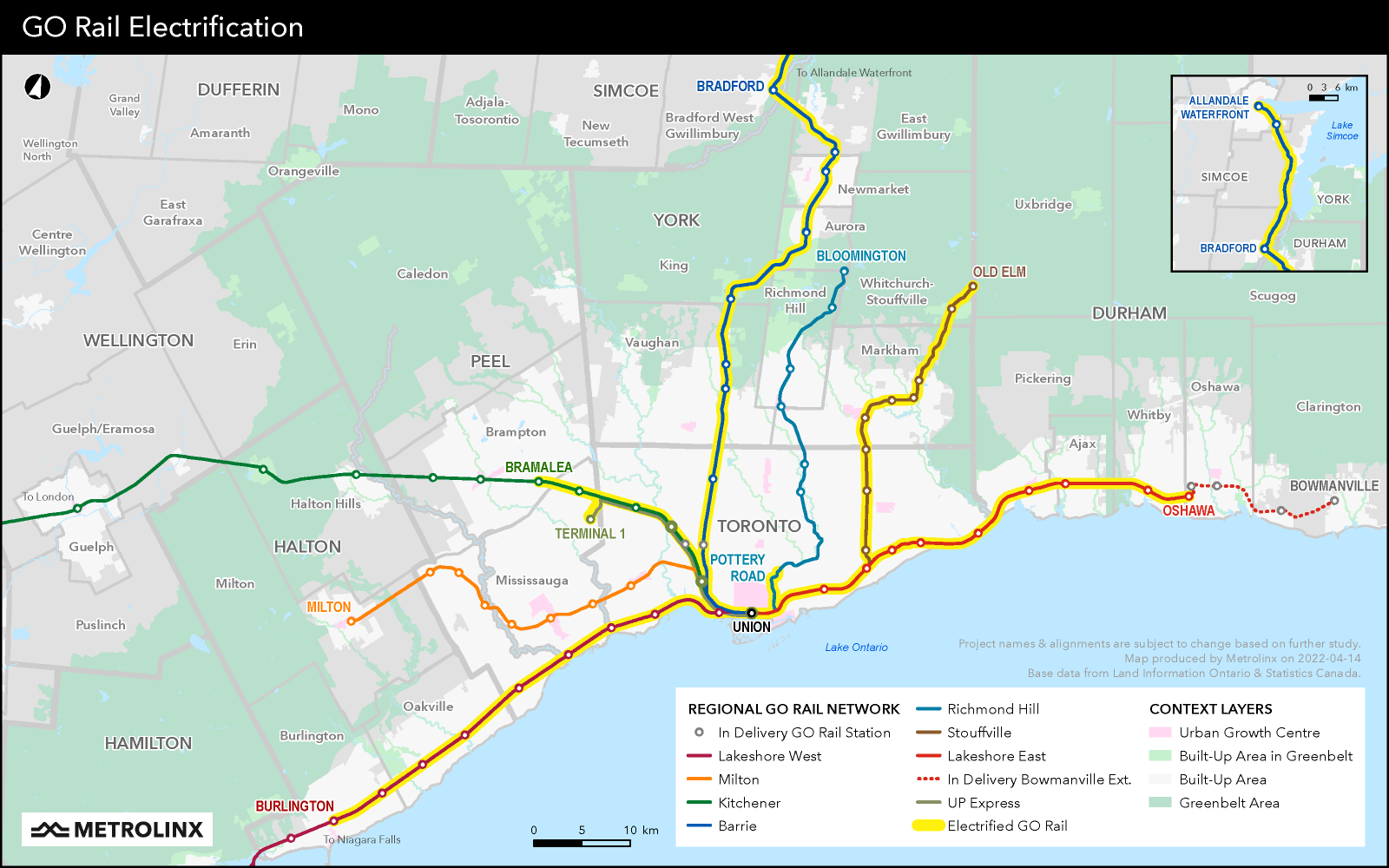 The contract announced is the On-Corridor portion of the GO Expansion project. Additional contracts have previously been awarded (there maybe some others that haven't yet) that include various early work projects and station improvements. The consortium, ONxpress, includes Aecon, Alstom, FCC Construccion, and Deursche Bahn. The intent is to provide at least 15 minute all day service on the Lakeshore East, Lakeshore West, Kitchener, Barrie, and Stouffville Lines. This contract includes track, infrastructure, signalling, electrification, as well as operations and maintenance of GO.
Some additional links for information:
https://blog.metrolinx.com/2020/02/11/y ... t-network/
https://blog.metrolinx.com/2022/04/21/n ... n-service/
https://blog.metrolinx.com/2022/04/13/g ... s-for-you/
https://www.alstom.com/press-releases-n ... -transform
https://www.metrolinx.com/en/greaterreg ... nsion.aspx