While riding the new bike trail [Seems complete] from Rt5 all the way to the end, I came upon some info and physical "stuff" that may be related to railroads. Whoever designed this bike path, should be awarded a bonus or something. The plaques that are posted along each trail crossing has some sort of picture attached to it. All pics are located near where the cameraman was standing. I wish the City of Buffalo could figure that out.....ha!
Anyways, at the end of the trail in Tonawanda I rode the bike beyond the path following the row were an industrial site is located. While riding around and I came upon a small rail in the ground. It isn't standard rail and not even trolley rail. This looks more like an a small "inside the building" track moving items from one building to another. Or further back in time, from one section of a building to another.
Here is the small track: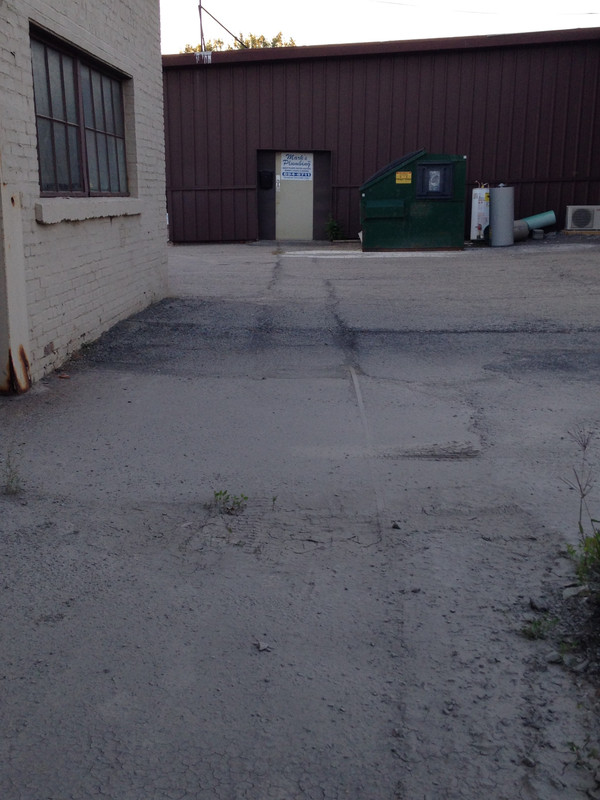 locate nearest gas station
While riding my bike around the property, watching the security cameras recording my every movement, I came upon a round concrete foundation. I have not been able to determine if this is RR connected or maybe a water tower foundation. I looked at the photo below and Erie.gov pics and couldn't see anything obvious.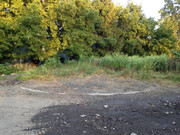 A nice aerial photo of the small steel industry at the north end of the bike path. 1956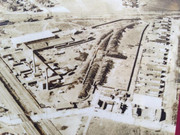 I have to locate a late 1800 maps as in this area, where the Peanut and the back side of this factory is shown as having an locomotive engine building. The map is something like 1895, long before NYC moved its track to its current location. I walked into the area tonight but the brush was so thick I didn't go all the way in. Need long pants to get through it.
I love discovering our industrial history! I just hope Tonawanda doesn't keep chewing up the rails.