The weather has been spectacular that past couple of weeks. Yesterday, I took what will likely be the last run to N.T. for the season. I was lucky enough to catch a train on the drawbridge crossing the Erie Canal. In all the years I've been around this bridge, I've never caught a train sitting on it in prep for delivery down the Peanut. I've seen trains crossing it, but never like this. Got lucky!
In these pictures, you'll notice that their are rail cars in front of and behind the engines. As we got closer, the engines separated from the cars on the left and pushed the hoppers to the right. I immediately knew he was pushing down the Peanut to Exolon Ind. [may be different company now]. As we went under the bridge, the engineer waived to us. After that, we tied up and went for lunch at Crazy Jakes. A lot of different scenery showed up. Lunch was very good!
The train and remaining cars were gone when we got back to the boat. A good day.
This is a zoomed in picture he has just separated from the cars on the left.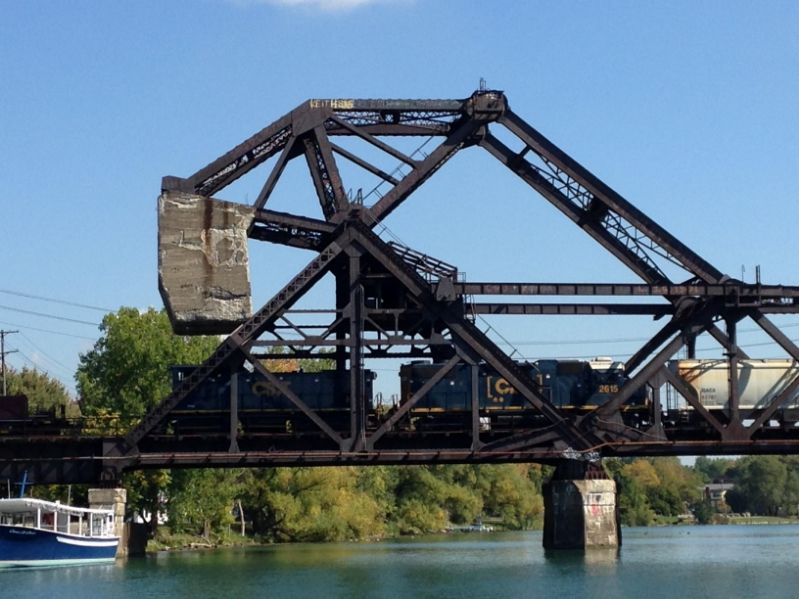 We are closer to the bridge but not zoomed in. He has separated.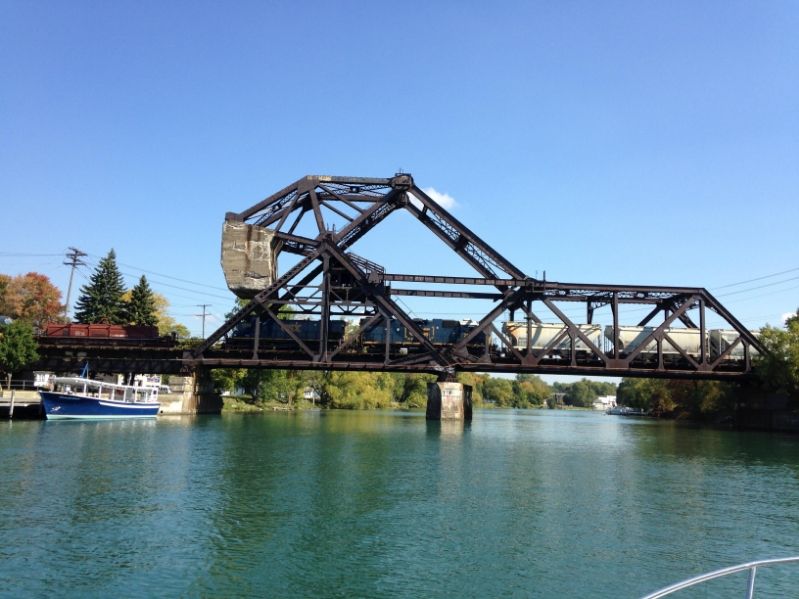 Close up as we passed underneath.