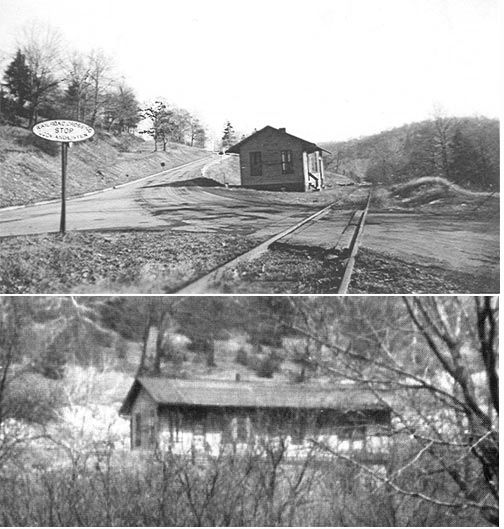 Heilwood, formerly Possum Glory, would have had a standard PRR station sign, but without the keystone. The passenger station was outside and down the hill from the town. Story has it that a train made three stops in town before getting to the passenger station itself - first stop on the outskirts to detrain the Italians, second stop one block later to detrain the Poles, and third stop to let off the "real Americans."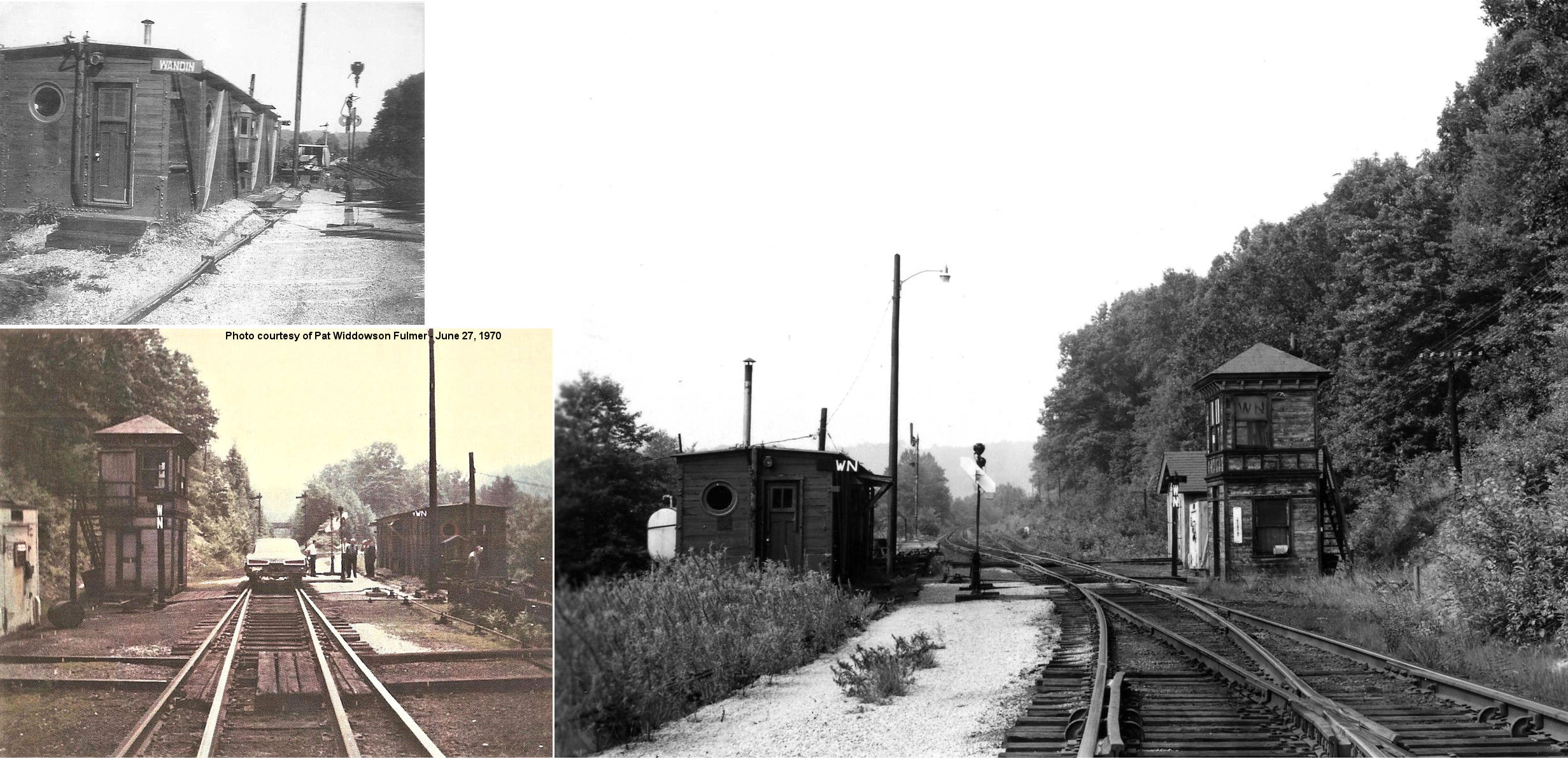 Wandin, formerly Possum Glory Junction, may have had another standard PRR-design structure, long since gone when these pictures were taken. Post-war, a former NX-23 War Emergency cabin car previously assigned to the Cresson Division became the new "station" for Wandin.
The entire CT&D railroad was built by the PRR for joint NYC/PRR usage (for which they were reimbursed 50%). Since the PRR built it, all of the structures would have been of PRR design.
The town of Possum Glory was served by the Possum Glory Branch of the Cherry Tree & Dixonville. Circa 1912, it was renamed Heilwood. Possum Glory Junction, where the line branched off from the main line, was renamed Wandin, but the date such was done is unknown to me. The branch from Wandin to Heilwood, however, remained as the Possum Glory Branch, probably until the tracks were ripped up.